The Food Sovereignty Lab is an interdisciplinary, collaborative effort that is student-designed and community-informed. This project was designed and proposed by students in Fall 2019 as part of the NAS 331: Indigenous Natural Resource Management Practices course. These student-youth represented twelve different majors from both the College of Arts, Humanities & Social Sciences and the College of Natural Resources & Sciences. Students worked collaboratively during the semester to interview Native faculty and staff on campus, Native students, and also held a community stakeholders meeting to discuss the implementation of a Food Sovereignty Lab and Cultural Workspace at Humboldt. This research was subsequently awarded second place in the Social Sciences Graduate Research division of the CSU Student Research Competition in April 2020.
Learning about food sovereignty teaches us how and why relationships to our food sources and systems are fundamental to the existence of people and nature. Native American scholar and activist Winona LaDuke states "Food sovereignty is an affirmation of who we are as Indigenous peoples and..., one of the most surefooted ways to restore our relationship with the world around us". We believe that reviving our relationship with food and food sovereignty will enable us to rebuild that relationship.
To fully understand food sovereignty, one must understand the history of the impacts of colonization on the Indigenous nations of this region. Genocide was carried out by severing the connection between people and their culture. Forced separation of native people from their traditional food sources was a political goal to enact genocide against those communities. Upon the passage of the Dawes Act in 1887, what was once communally held land was replaced with a checkerboard of soon-to-be white-owned homesteads. While settlers supplanted their own version of agriculture unto Native American spaces, tribal peoples were given government rations, empty treaties, and barren land for reservations. Historically targeted for elimination through many forms of genocide, the healthy relationships of Indigenous peoples to their ancestral lands suffered. United States Legislation and State Policies had, and continue to have many real negative effects on today's health, education, and sustainability of unique and sensitive ancient Indigenous cultures.
Vision
The Food Sovereignty Lab will sit adjacent to the Native Fourm and Goudin'i Gallery in the Behavioral and Social Sciences building, BSS 168. We have also been allocated the space exterior to the BSS, down to general parking lot 15, which will be the outdoor classroom and laboratory.

This space will:
Develop curriculum, internships, research opportunities, workshops, and programs.
Provide space that supports basket weaving, food preparation, and regalia making.
Strengthen the bond between our local community, Indigenous Nations, and students at Humboldt
Integrate the values of ecological sustainability, bio-cultural sovereignty of Indigenous peoples, interconnectedness of life, and community involvement in efforts to develop reverence for food sovereignty.
Phase 1: Remodel
Fundraising goal = $250,000
Existing Space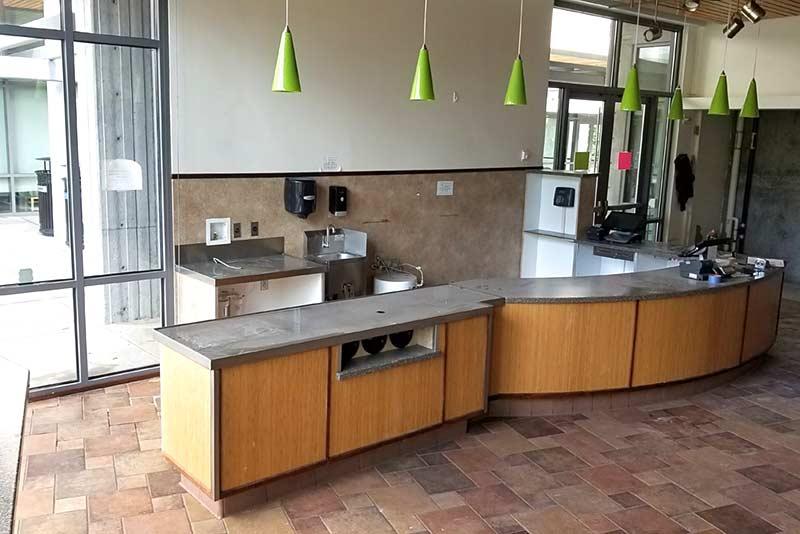 Food Sovereignty Lab Plan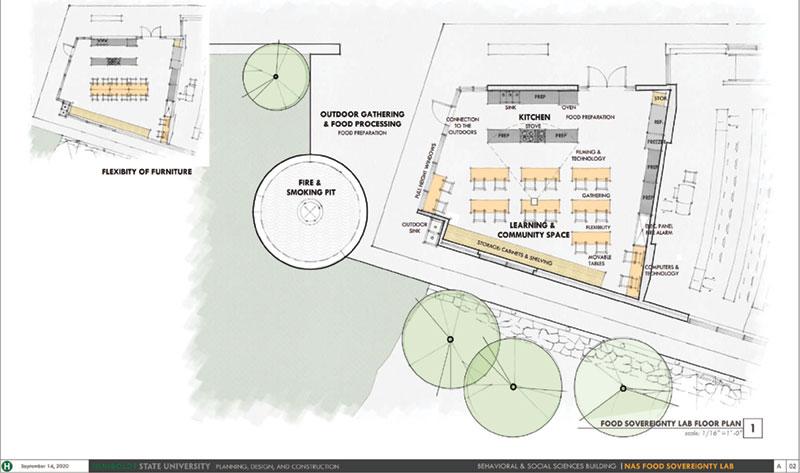 Testimonials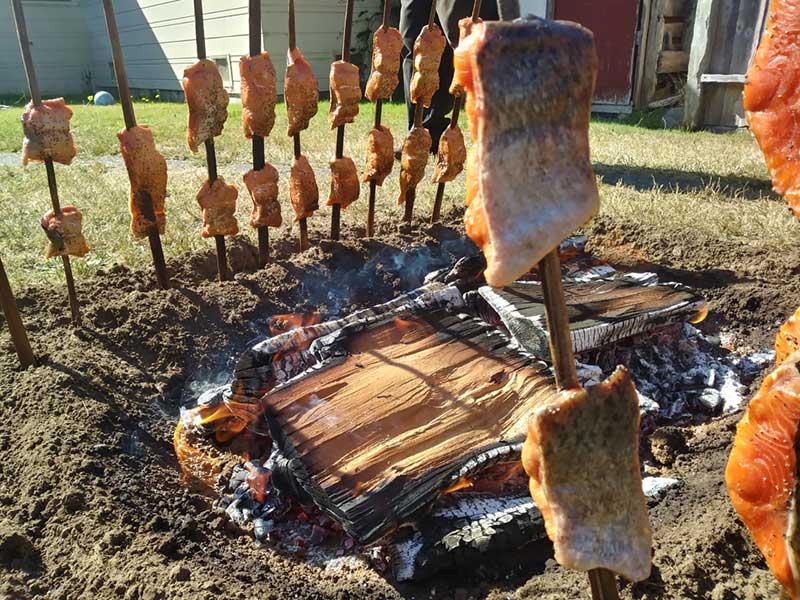 "Having this Center would give all Humboldt students opportunities to see the vibrancy and modern existence of Indigenous Peoples and cultures in our local area. Just like the other places of learning on campus that are shared by all students, such as the Botany greenhouse and the art galleries, the Indigenous Food Sovereignty Lab would be a place to share this knowledge with all Humboldt students and the broader community. The Lab would also attract future students because, at this particular moment of a global pandemic, the world is learning about the value of traditional Indigenous knowledges." (Critical Race & Gender Studies Department)
"The food sovereignty lab would serve more than just a space for student education and acceptance, it would also help build connections with surrounding communities, tribal nations, and national and international scholars and community leaders. Imagine a place where healing occurs as students meet future employers. Not to mention the work will lend more engagement in our food systems. As we face global pandemics and climate change, (all relating and showing us how much we need each other) this lab will bring the opportunity to rewrite the way we see our food. Food should be a direct line to the earth and within food sovereignty, we have the means to cultivate that directly on our campus." (Environmental Studies Major, Humboldt)
"Such a lab could provide hands on experience for students and Tribal members in fields such as botany, biology, genetics, anthropology, Native American Studies, and Natural Resources Management, to name a few. The end result would be an interdisciplinary learning lab worthy of Humboldt that would both attract indigenous people and students from out of the area, while also serving the local indigenous peoples by helping to preserve their food sovereignty and native food security." (Ted Hernandez, Chairman of the Wiyot Tribe)